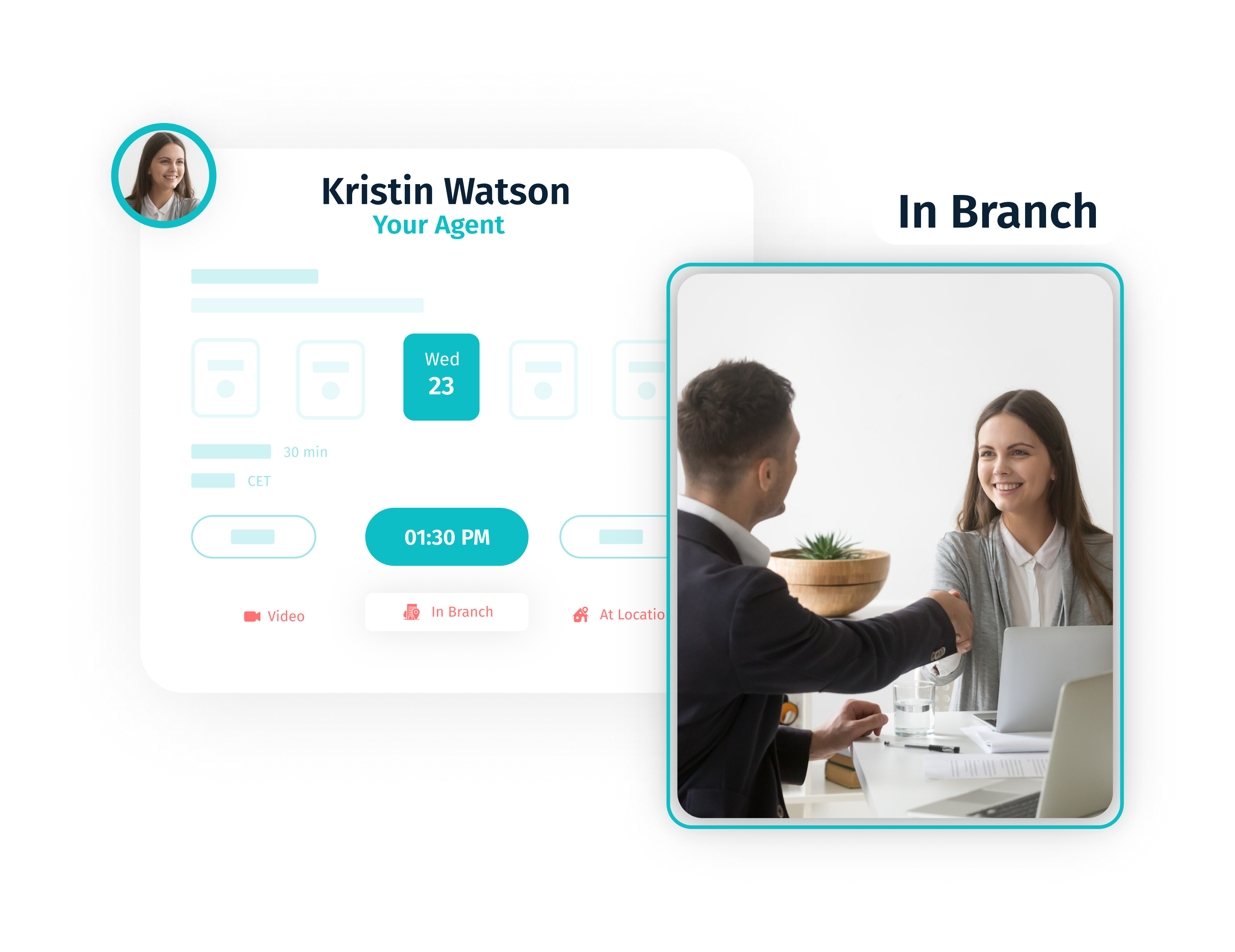 Customer engagement is essential for retail banks to stay competitive. By empowering your customers with the right tools, you can build more personal connections and grow your business. 
Download this guide to discover:
What your customers really want
Why video plays a key role in the buyer's journey
How optichannel scheduling can scale financial advisors' reach 
How the right tech delivers real outcomes
A checklist for selecting the right technology
Regularly optimizing the customer experience leads to 3.2x faster growth for retail banks than competitors that don't do this.
Giving customers the flexible optichannel experience they want can also play to your organization's unique strengths.
Download this retail bank guide to see data and insight on what retail banking customers of today and tomorrow really want.